Discord is a community-driven voice-over IP (VoIP) software. With its launch, online gaming has become more engaging than ever before. Discord distinguishes itself from its competitors by allowing users to simply construct and host their own servers for free. Make an impression on the world of messaging and provide more value to your audience by getting a discord clone app script.
Who are the target audience of Discord?
Gamers that participate in various contests and tournaments have always desired a safe means to communicate with their fellow competitors. The Discord app's release in May 2015 was a huge boon to the online gaming community. Users may utilize the platform to create channels and groups, as well as instant messaging, video calling, and phone calls.
Servers are the multiple Discord communities that keep all of the gamers' files and media in a secure manner. It has since evolved into a discussion forum for all things relating to fantasy sports and video games.
Aside from gaming, Discord hosts a variety of art groups, job fair portals, e-learning channels, brand promotion initiatives, and school clubs.
Above all, the Discord application is cross-platform. It runs smoothly on Android, iOS, Linux, Mac OS X, and Windows. Furthermore, Discord's Android app has over 100 million downloads.
Let us have a look at the ways the Discord application is paving its way to new trends.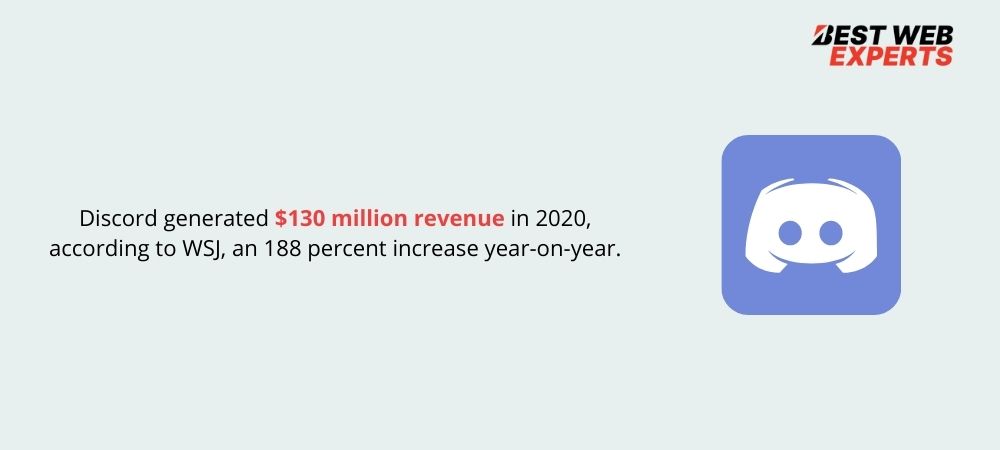 The Discord App Acing The New Technological Trends 
Stage Discovery is a new Discord feature that allows hosts to sell tickets directly to their intended audience. On the Discord app, users can see which stages are currently running, purchase tickets, and simply join the host's private community.
To compete with Clubhouse, Facebook, and Twitter, Discord has implemented an audio chat function. On the online platform, gamers can listen to all of the active audio conversations. Audio chats will be dispersed among a number of different groups or servers. Users can join audio discussions based on their preferences and interests.
Discord is becoming more popular among professors for communicating with students in group gatherings, online exhibitions, and virtual classes. It's given us a versatile learning management system (LMS). Teachers can use a combination of text and speech to impart their knowledge. Students may simply share documents and send emojis and GIFs to their teachers.
Sony, a well-known Japanese corporation, has invested in Discord. In 2022, the PlayStation Network (PSN) will incorporate the Discord instant chat program. Because Discord currently supports Xbox Live, this will increase the platform's total monthly active users to 140 million.
Discord Poker Night was just created as a type of – social game for card players. There are options for video and voice chat. Gamers can simply communicate via voice and webcam. Competitions among a group of players are also possible.
For now, you are completely aware of the popularity of Discord, it is going to be beneficial for you to create a Discord clone app. To know why one would invest in an app like Discord, we have listed down some of the reasons below.
Why Would You Consider Discord Clone App Script?
The Discord clone app script allows users to communicate via text messaging, video conferencing, and voice conversations, which is extremely useful for gamers. Due to its extremely responsive, appealing, and basic interface, which allows like-minded individuals to debate their favorite topics, the versatile and easy-to-use platform will attract a large number of users. Aside from gaming, Discord is used by a variety of art communities, job fair portals, e-learning channels, corporate promotional efforts, and school clubs.
Statistics Supporting The Popularity Of Discord
There are 140 million monthly active visitors on the site.
Discord has raised $483.8 million in total.
This app brings about $130 million in revenue.
Discord has a market capitalization of $7 billion.
On Discord, there are 6.7 million active servers.
Entrepreneurs that want to dominate the digital media market can work with a reputable mobile app development company to create a bespoke Discord clone app script. For users and moderators, our talented development team will produce feature-rich Android and iOS apps. 
Moving forward, we will be discussing the business model of an app like Discord.
Analyzing The Business Model of Discord
Discord, unlike other popular platforms, does not make money through adverts. Nitro, a monthly and yearly membership plan, is the major source of money for the Discord app clone. A number of additional functions are available to users.
Gamers benefit from animated avatars, high-resolution videos, a customized Discord tag, screen-sharing, unique emoji sharing, and the ability to submit files with larger file sizes (up to 50 MB).
The Discord clone script also includes a cutting-edge game store. Video game makers from all across the world are releasing their creations. The developers receive 90% of the revenue, while the Discord clone keeps the remaining 10%.
Discord, for example, has a sophisticated retail store where you can buy a range of stylish accessories. Gamers can get inexpensive caps, cosmetics, sweatshirts, socks, and T-shirts. If you are curious enough to know how does the Discord app works, let us show you how.
What Is a Discord Clone App Script and How Does It Work?
Voice chat, text messaging, and video calling are all supported by the Discord app.
Users can form communities and groups, which are referred to as servers.
Users can create many channels on the server and discuss their preferred topics.
Invitations to a private server can also be sent to users.
The program also allows users to talk directly with each other and exchange off-site content with other server members via multimedia networks such as YouTube, GIPHY, and Spotify.
What Is The Discord Clone App Script's Purpose?
Users create an account on the Discord clone app script by providing an email address or a phone number. A QR code scanning facility ensures quick registration.
Each Discord clone channel discusses a specific topic, and users can join any of them based on their interests. Animal welfare, cuisine, education, and e-sports are the most popular uses of channels. GIFs, emoticons, photos, and videos are all options for users to contribute their material.
For users who are registered in a certain channel, the Discord app clone supports voice talking. Other players will be able to see you and will be able to launch a conversation with you. It's a suitable substitute for phone calls.
On an app like Discord, moderators have a lot of control. They successfully manage the discussions on channels and groups. To avoid pointless conflicts, they can only give access to a few members. For private talks, the Discord clone software allows you to create private channels.
Gamers can use the Discord clone software to live to stream their battles or competitions. High resolution improves the video quality. By inviting other gamers to share their screens, players can get real-time updates.
On the Discord clone, there is an integrated feedback mechanism. Users can offer their thoughts on video and voice call difficulties, damaged merchandise, server management, and other user interface (UI) issues.
The clone of Discord complies with the CCPA and GDPR, which were enacted in June 2018 and April 2016, respectively. As a result, the California Consumer Privacy Act (CCPA) and the General Data Protection Regulation (GDPR) are followed to the letter. Furthermore, users' data and personal information are totally protected from illegal access.
Users have access to technical help 24 hours a day, 7 days a week via chat, email, phone, and Twitter on the Discord app clone. Account administration, billing, community activities, and server configuration are all concerns that gamers may easily resolve.
How To Create An App Like Discord?
Gamers that compete in various contests and tournaments have long wished for a secure way to interact with their opponents. The advent of the Discord app in May 2015 was a tremendous help to the online gaming community. Users can create channels and groups, as well as use the platform for instant messaging, video calling, and phone calls.
We have already learned about the importance and need of creating an app like Discord. Let us move towards some of the essential steps required to create a Discord clone app script. Choose the best Web Experts, If you want the best app services.
Research and target analysis of the existing market.
Know your target audiences
Hire the best app development services offering the development team
Choose the right technology
Create an MVP
Ascertain the factors affecting the cost to develop app like Discord
Choose a pre-built solution
Collect feedback
Develop the final app
Features To Include In Your App Like Discord
Servers
You can communicate with the rest of the team using servers and channels. This feature allows you to add up to 5000 members and 500 channels (subgroups) to each server.
If you can't find a server that meets your needs, you can start your own and invite others to join.
Management of Roles
Each admin can be given special rights based on the duties they've been given. You can choose who has the authority to read the messages and who can join the channel.
You have the option of granting rights to all channels at once or defining them individually. One of the most powerful features is the ability for an admin to transfer management permissions to another account.
Chat
With only a single click, users can voice chat, video chat, and communicate with a variety of people. As an app similar to Discord, it will leverage WebRTC (web real-time communication), which is an open-source project with APIs, to deliver high-quality audio and video interaction.
Furthermore, the file-sharing option allows users to transfer files within the conversation.
Message Notifications
Users can customize message notifications in the Discord clone script, allowing them to respond to messages at their leisure. A specific username or specific terms in the chat can be used to customize notifications.
Sharing a Screen
In the chat, a clever Discord clone app has a screen sharing option. Users can share their system or mobile screens with others and write important notes on the shared screen.
History of the conversation
Users can go back and review conversations from months ago. Chats can be saved with limitless storage, allowing users to view conversation history whenever they choose.
Integration of Social Media Accounts
App creation services similar to Discord include features that allow users to connect with the app using social media accounts such as Facebook, Twitter, or Instagram.
Streaming
Users can broadcast video from their webcam and share their screen with other users while streaming on the Discord clone app.
Chat in private
Users can build private channels and communicate in a private manner. The capability allows users to send and receive files and communications in a secure manner.
Monetization Model Of Discord Clone App
The Discord clone software makes money from subscription fees, games sold through its Steam-type platform, and server boosting, which improves the server's performance, just like the Discord app does.
Subscriptions to Nitro
Nitro subscription packages are optional, however, they allow users to create a personalized profile complete with dynamic avatars and custom tags. Emojis can be created and files up to 100MB in size can be uploaded. For a fixed monthly fee, you may also enjoy free live streaming, screen sharing, and high-resolution videos.
Distribution of Video Games
Discord collaborates with game developers who want to sell their products only through Discord. Every game sold earns the app a set amount of commission.
Boosts for the server
For an extra cost, server boosts to improve the server's performance and functionality. Users can upgrade their server to three tiers, each with its own set of benefits.
Freemium Business Model
The freemium model allows users to download and use your app for free, but it also includes in-app purchase options that allow customers to upgrade to premium services.
Advertisements in Apps
If you include adverts in your app and they are visible to users, you can make a specific amount of money.
Version for a fee
Instead of making your software free to download, you might charge a fee to users. Users that upgrade to the paid edition will gain access to a number of unique features.
Purchases made within the app
You can include a variety of in-app purchase choices in your app, and users will be required to pay if they want to access specific additional features.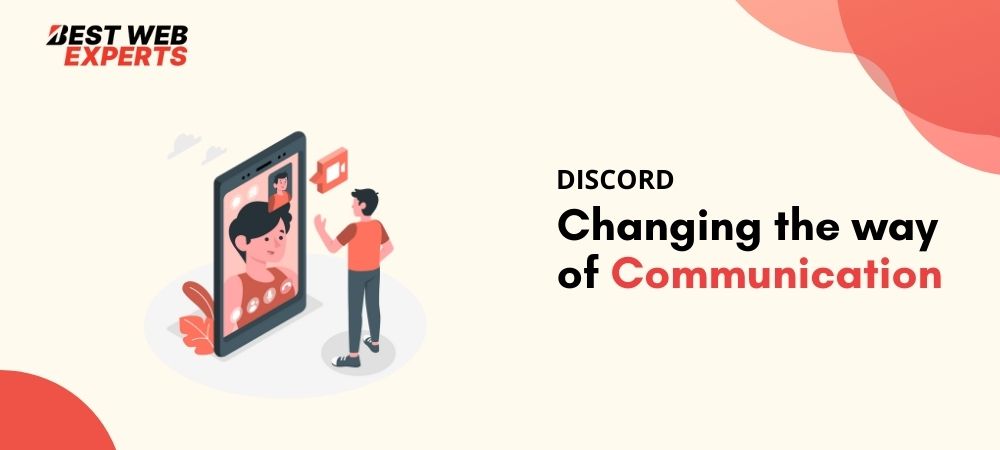 How To Develop An App Like Discord?
Time needed: 1 day.
To create an app like discord we have to follow some common procedures. kindly have a look at that..
Market Research with a Specific Goal

Market research is the most effective method for determining the needs and requirements of users and developing the required product.

Select a Monetization Strategy

You can choose a good monetization model once you understand the users' needs.

Development

A team of developers starts working on a Discord clone script that meets the client's requirements.

Make a Minimum Viable Product

Before introducing a product in the market, create a minimal viable product to test its technology and business performance.

App Evaluation

Use methodologies including functional testing, test automation, usability testing, configuration & compatibility testing, end-to-end testing, load & stress testing, integration testing, and localization & internationalization testing to assess the app's performance.

Updates and upkeep

Provide Discord clone app updates on a regular basis to improve client experience, eliminate bugs and complications, and rethink app functionality.

Promotion of the App

We'll assist you in promoting your app by developing an appropriate marketing strategy and promoting it on appropriate social media sites.
FAQ's
What Does It Cost To Create A Discord Clone App?
The process of making a Discord clone is divided into several steps. Business analysis, market research, UI/UX design, front-end, and back-end development, testing, placing the solution on the market, and performing digital marketing campaigns account for the majority of costs.
However, if entrepreneurs demand additional services like software upgrades, bug fixes, maintenance, or technical support, the development cost may rise.
How to get Discord Clone App Script?
Simply, you have to fill the form on the Best Web Expert's Website and you will get the Discord Clone App via communications through email or the contact number.
Final Thoughts
Without a question, the Discord clone software has turned into a gaming haven. It also turned down Microsoft's mind-boggling $12 billion takeover offer last month. Approximately 68 percent of 18-24-year-olds use the Discord instant chat app on a daily basis.
With Discord's impending "Threads" feature, communication will be a lot easier. Users can divide their discussions into channels and servers to simply arrange them.
As a result, forward-thinking entrepreneurs may now improve the gaming experience for millions of people.